Tian
ELECTRIC ECOCAR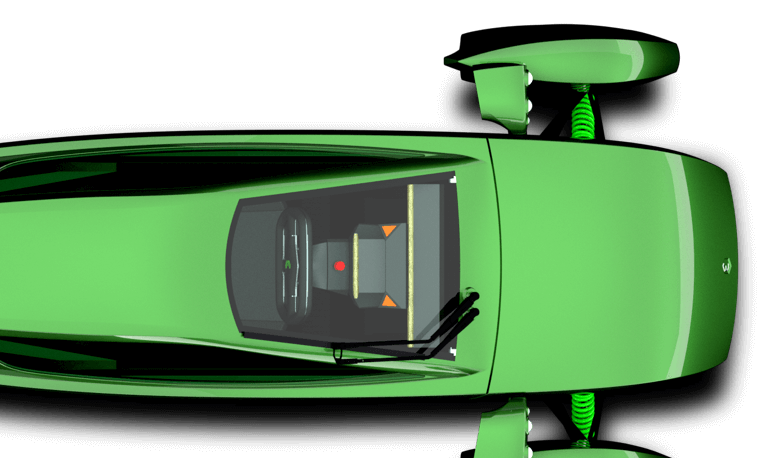 INTRODUCING TIAN
The Tian is an electric three-wheeler for two. It offers you ultra-efficient, personal transportation with an aeroplane inspired design and a sporty driving experience. You keep up with traffic at up to 110km/h and the Tian takes you around for up to 180km.
How often do you travel alone in your heavy 5-seater car? You are not alone! 85% of all car journeys are made with only one person in the car. Personal transport wastes so much energy! The Tian is 15 times more energy efficient than even the most efficient (or typical) cars on the road and is the perfect car for commuting and your daily activities. Ecoist is currently producing a 20 vehicle, limited edition pre-series of The Tian
The basics
Up to 180km
2 Seater
Max speed 110km/h
Sustainably built
185 000 SEK (~18,000 €)
100% charged in <3h
100% fun
agile around corners and stable on the straight - a sporty driving experience!
Gallery
Specifications
Length

3300 mm

Width

1460 mm

Height

1330 mm

Weight

<350 kg

Motor

37 kW peak (14 KW cont.)

Range

up to 180km

Driving licence for EU

Car or Motorbike

Price

185 000 SEK (~18 000 EUR)
WE ARE ECOIST
Ecoist is an engineering lead automotive OEM from Ängelholm, Sweden. We develop vehicles for people with sustainable lifestyles. Ecoist customers have no specific age, race, nationality or creed. However, they all share a love of our planet, Mother Earth.
I, Thomas Koch, have developed many advanced products such as Koengisegg cars, Blackwings aircraft, Najad sailing yachts, Highland motorcycles and Marine diesel boat engines but when my son was born the question struck me: What do I do with my talent for the next generation. Growing up in my Dad's garage and close to nature, I saw the problem in everyday driving on fossil fuels with heavy machinery. That is why I founded Ecoist; to develop and provide products for personal transport that have much less impact on our planet than today's cars.